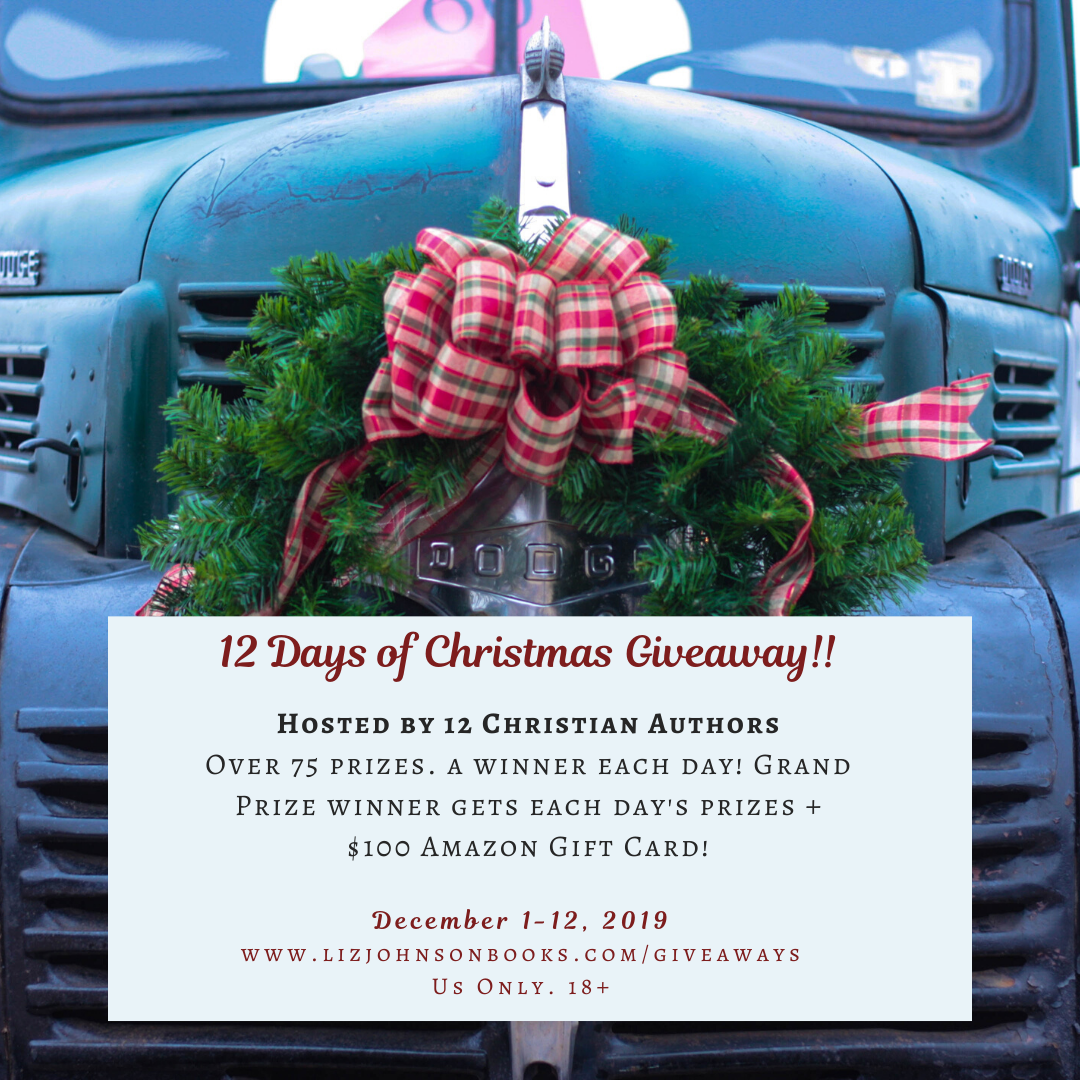 12 Days of Christmas Giveaway!
It's Day #4 of our 12 Days of Christmas Giveaway … thanks for stopping by my page!
I'm so glad you are joining me and 11 of my favorite Christian fiction authors for 12 days of giveaways–now through December 12! Every day we're adding one book to the prize all the way up to 11 books and an Amazon $100 gift card! Enter here by following some of your favorite authors on social media and signing up for their newsletters. We'll draw winners every day. Merry Christmas!