Inspirational Regency Romance Giveaway!
What's better than one Inspirational Regency Romance novel? TWO Inspirational Regency Romance novels!
I've teamed up with writer pal Michelle Griep for this fun giveaway. One lucky participant will receive one paperback copy of The Innkeeper's Daughter and one paperback copy of The Weaver's Daughter. Enter now!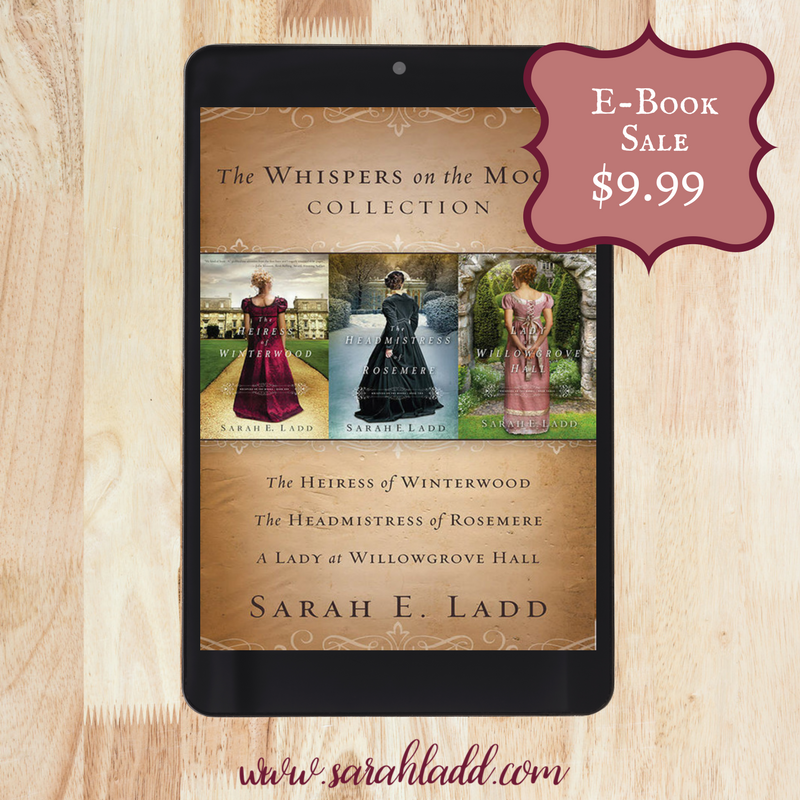 Three Books … One Low Price!
For a limited time the e-book version of the ENTIRE Whispers on the Moors series is $9.99!
The Heiress of Winterwood
Amelia Barrett gave her word. Keeping it could cost her everything.
The Headmistress of Rosemere
Patience Creighton will finally find the peace she lost years ago—if she can open her heart and forgive the man who loves her.
A Lady at Willowgrove Hall
Her secret cloaks her in isolation and loneliness. His secret traps him in a life that is not his own.