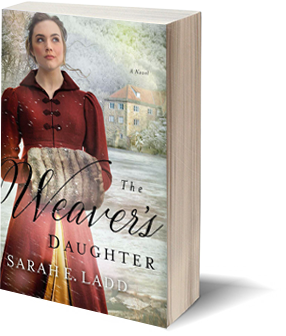 Kate's loyalties bind her to the past. Henry's loyalties compel him to strive for a better future. In a landscape torn between tradition and vision, can two souls find the strength to overcome their preconceptions?
Order Now!
About the Book
In this sweet regency romance, two star-crossed lovers must contend with families on either side of the violent clash between progress and tradition.
Henry Stockton, heir to the Stockton fortune, returns home from three years at war seeking refuge from his haunting memories. Determined to bury the past, he embraces his grandfather's plans to modernize the family's wool mill, ignoring the grumblings from local weavers. When tragedy strikes shortly after his arrival, Henry will have to sort truth from suspicion if he is to protect his family's livelihood and legacy.
Loyalty has been at the heart of the Dearborne family for as long as Kate can remember, but a war is brewing in their small village, one that has the power to rip families asunder – including her own. As misguided actions are brought to light, she learns how deep her father's pride and bitterness run, and she begins to wonder if her loyalty is well-placed.
As unlikely adversaries, Henry and Kate must come together to find a way to create peace for their families, their village, and their souls – even if it means risking their hearts in the process.
• A stand-alone, clean regency romance
• Full-length novel at 90,000 words
• Romeo and Juliet set-up but with a happily-ever-after
• Includes discussion questions for book clubs
Praise for The Weaver's Daughter
"A gently unfolding love story set amidst the turmoil of the early industrial revolution. It's a story of betrayal, love, and redemption, all beautifully rendered in rural England."
(Elizabeth Camden, RITA award-winning author)
Disclosure of Material Connection: Some of the links in the page above are "affiliate links." This means if you click on the link and purchase the item, I will receive an affiliate commission. I am disclosing this in accordance with the Federal Trade Commission's
16 CFR, Part 255
: "Guides Concerning the Use of Endorsements and Testimonials in Advertising."