The Heiress of Winterwood
Whispers on the Moor Series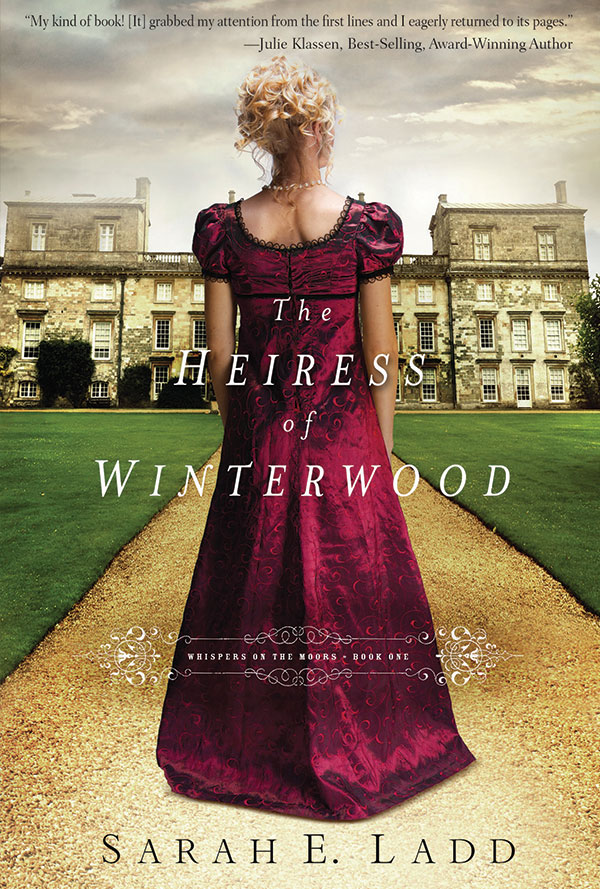 Darbury, England, 1814
Amelia Barrett gave her word. Keeping it could cost her everything.
Amelia Barrett, heiress to an estate nestled in the English moors, defies family expectations and promises to raise her dying friend's baby. She'll risk everything to keep her word—even to the point of proposing to the child's father—a sea captain she's never met.
When the child vanishes with little more than an ominous ransom note hinting to her whereabouts, Amelia and Graham are driven to test the boundaries of their love for this little one. Amelia's detailed plans would normally see her through any trial, but now, desperate and shaken, she's forced to examine her soul and face her one weakness: pride. Graham's strength and self-control have served him well and earned him much respect, but chasing perfection has kept him a prisoner of his own discipline. And away from the family he has sworn to love and protect. Both must learn to accept God's sovereignty and relinquish control so they can grasp the future He has for planned for them.

WHAT PEOPLE ARE SAYING:
"This debut novel hits all the right notes with a skillful and delicate touch, breathing fresh new life into standard romance tropes."
–Romantic Times Book Review
"Captivated from the very first page! The Heiress of Winterwood marks Sarah E. Ladd as a rising Regency star sure to win readers' hearts!"
– Laura Frantz, author of The Colonel's Lady and Love's Reckoning.
"Oh my, what an exquisite tale! With clarity and grace, Sarah E. Ladd has penned a timeless regency that rises to the ranks of Heyer and Klassen, a breathless foray into the world of Jane Austen with very little effort … and very little sleep."
– Julie Lessman, award-winning author of The Daughters of Boston and Winds of Change series.
"A delight from beginning to end, The Heiress of Winterwood is a one of a kind regency that kept me sighing with joy, laughing, crying, and even biting my nails when the occasion called for it! A whirlwind of emotions captured in an exciting tale of intrigue, kidnapping, and bittersweet love. This is Miss Ladd's debut? I can't wait to see she writes next!  Remember the name, Sarah Ladd, because I'm sure you will be seeing much more from this talented author."
– MaryLu Tyndall, best-selling author of Veil of Pearls and the Surrender to Destiny series
"My kind of book! The premise grabbed my attention from the first lines and I eagerly returned to its pages. I think my readers will enjoy The Heiress of Winterwood."
–Julie Klassen, bestselling, award-winning author