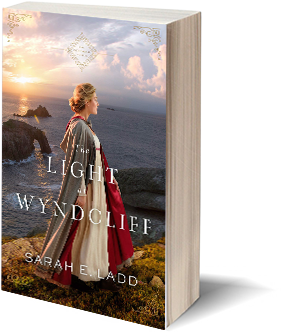 Set in 1820s Cornwall, this Regency romance evokes the captivating worlds and delicious dramas of Jane Austen, Daphne DuMaurier, and Winston Graham.
Order Now!
About the Book
Perfect for fans of Poldark and Bridgerton, this Regency romance evokes the captivating worlds and delightful dramas as treacherous to navigate as the rocky English shores.
Cornwall, England, 1820
Raised on the sprawling and rugged Wyndcliff Estate near the dangerous coast of South Cornwall, Evelyn Bray lives with her grandfather, a once-wealthy man now reduced to the post of steward. Evelyn is still grieving her father's death and her mother's abandonment when a passing ship is dashed against the rocks.
Liam Twethewey is a mere two and twenty when he inherits Wyndcliff Estate from his great uncle. His optimistic plans to employ the estate's tenants meets unexpected resistance, and rumors of smuggling and illegal activity challenge his newfound authority.
Brought together by troubling questions surrounding the shipwreck, Evelyn and Liam uncover even darker mysteries shrouding the estate. But as they untangle truth from deception, their loyalties separate them—and their budding love might not be strong enough to overcome the distance.
• Sweet, full-length Regency romance
• Third book in the Cornwall novels (The Governess of Penwythe Hall, The Thief of Lanwyn Manor, and The Light at Wyndcliff), but can be read as a stand-alone story
• Book length: 85,000 words
• Includes discussion questions for book clubs
Praise for The Light at Wyndcliff
"An expertly woven tale of secrets, danger, and heartfelt romance. A riveting and deeply emotional read."
(Mimi Matthews, USA TODAY bestselling author)
Other books in "The Cornwall Novels"
Disclosure of Material Connection: Some of the links in the page above are "affiliate links." This means if you click on the link and purchase the item, I will receive an affiliate commission. I am disclosing this in accordance with the Federal Trade Commission's
16 CFR, Part 255
: "Guides Concerning the Use of Endorsements and Testimonials in Advertising."